Prime Minister Justin Trudeau is looking to bring back oversea residents by airlifts
March 25, 2020 por Isolda Barrera
Share this on social media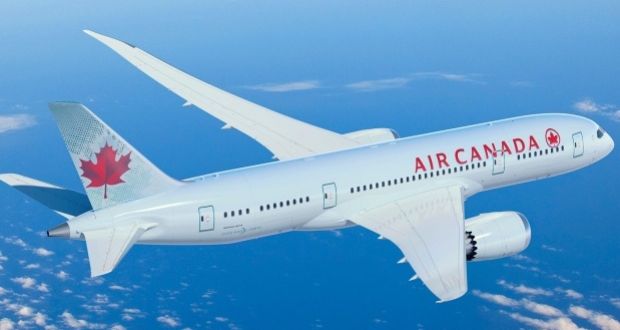 Trudeau said the government is working closely with provinces and territories in the fight against COVID-19, but that Canada is not at the point where the Emergencies Act needs to be invoked.
This past Saturday Trudeau said the government was already working with commercial airlines in order to bring back Canadians stuck overseas.
Trudeau said the government is working to secure flights to other locations, including Peru and Spain, in the next coming days but said the government will not be able to help all Canadians seeking assistance as space will be limited.
Many Canadian citizens and residents have returned to Canada in the past week, but travel is becoming more complicated. Some people have had to exchange flights in countries where there are airspace or airport closures and near martial law in some places.
With Spring Break right around the corner and the fact that during colder seasons, Canadians usually flee the long, dark winter, to countries like Mexico, Spain, El Salvador or Guatemala in search of warm waters. Sometimes are called "snowbirds," they fly to warmer climates, where many are now stranded.
The flights that are scheduled for this week will bring home Canadian travelers from Morocco, Spain, Honduras, Ecuador, El Salvador and Guatemala. Passengers are given a health screening before they board and the returnees are asked to self-isolate for 14 days.
The repatriation flights will leave Canada empty and return with as many people as possible. The planes will only be permitted to land at the international airports in Montreal, Toronto, Calgary and Vancouver, as Prime Minister Trudeau limited international landings as of March 18, to enhance screening.
Prime Minister Trudeau announced that the government would launch a national advertising campaign to urge social distancing and hygiene, and compel Canadians to do their part to help prevent the spread of COVID-19.
Trudeau also said that as of right now "nothing that can help is off the table" and he would pressure for more enforcement of protocols if he finds it necessary, including a hotline for reporting people who violate public health instructions and putting fines to enforce social distancing.
Related publications
March 25, 2020 por Isolda Barrera
Since the increase of COVID-19 cases in Canada, also after it was confirmed that Prime Minister Justin Trudeau's wife was positive for COVID-19, and the closure of the northern border to non-essential travels, the Canadian government encouraged many to ...
Continue reading »