Moving forward together
May 10, 2019 por Isolda Barrera
Share this on social media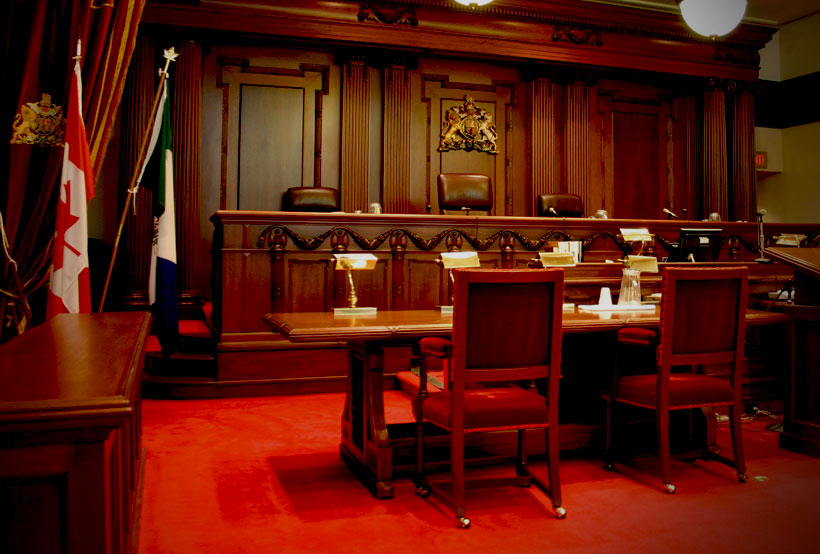 Canada's judiciary system is seeing some big changes since 2016, by having a wider variety of appointees. Since 2016 there has been a significant increase in women, minorities, LGBT and indigenous members being appointed to the bench. It is being seen as historic progress within the Canadian judiciary system which previously had a dominant male presence. According to the president of the Canadian Bar Association, it is important to have diversity within its judicial appointees to better reflect its people. "If the judiciary visibly represents the society it serves, then it will give that society more confidence that the judiciary is serving the interest if that society" he said. With have a better representation of their community they can promote access to justice, and have their people feel confidence in their government, which is their main objective.
The first step into moving forward with this idea was the shift in gender dominance, with 2016 being the first year with more women than men appointed to the bench. As of April 1, 2019, there are a total of 1,193 federally-appointed judges, with 492 of them being women. Although it may be a good first step, many believe that more needs to be done in order to achieve equity within the judicial bench. Andrea Gunraj of the Canadian Women's Foundation stated that "there are other intersectional forms of equity to consider as well … for instance, how many of the judges are Indigenous women? Racialized women? Women with disabilities? A judiciary that reflects all communities, in all their diversities, is so critical".
Even with record number of women applying, the number of indigenous appointees is still very low. Between the years of 2016 and 2018, there have been only 46 applicants, 21 who were 'recommended' or 'highly recommended' by the appointment process, only six ended up appointed. Demonstrating the wide gap between demographics within the judicial bench, but there are some that are trying to narrow that gap down. Some schools have began participating in special programs or launches to help aid indigenous or black students, encouraging them to follow a career within the legal department.
Within the increase of diversity, communities like the LGBT are also playing their part to have a better representation within the judicial branch. As of December 2018, in the last report on the appointments it showed that there was a total of 13 new appointees who identified as LGBT a small number compared to how many members of society identify as LGBT in Canada. Part of this problem is that there are very few active members and an even smaller number of LGBT candidates graduating from law school and serving in the legal community. Even though this problem was present for many years in the past when the judicial system was used to oppress and exclude them from the most basic things to perusing a legal career. Taking advantage of the changes in time and mentality, the LGBT community has been trying to catch up and become more included in the judicial branch. Believing, that if lawmakers and fellow collogues had more contact with someone who was openly gay, it would help them get a better insight into the LGBT community.
Although some see this diversity as a negative thing, believing that if the government solely focus on the identity of the applicants', then the merit-based process might end up appointing someone who is not qualified for the job. Saying that "you're going to get people who aren't as good as you would if you had a color-blind, sex-blind, gender-bling process".
Related publications
March 20, 2020 por Isolda Barrera
Confirmed cases of COVID-19 in Mexico number 82, compared to about 5,600 in the United States and more than 470 in Canada. Canadian Prime Minister Justin Trudeau announced at a press conference that the Canada-United States border will now ...
Continue reading »