CBP confirms that plasma "donations" could cost you your travel visa
Dec. 27, 2019 por Isolda Barrera
Share this on social media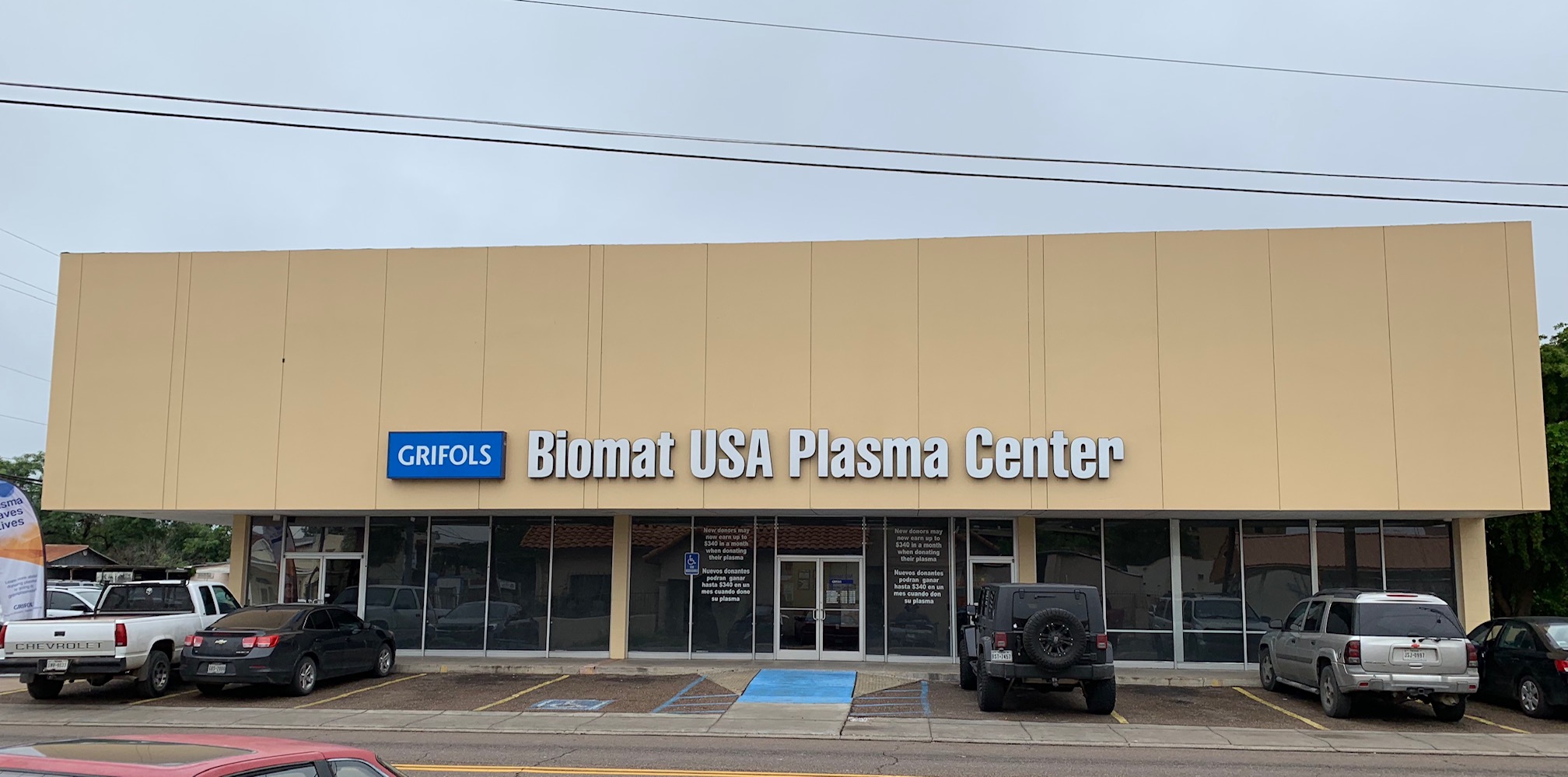 Customs and Border Protection confirmed that they have the authority to withdraw visas if they believe that travelers do not follow the rules.
Immigration lawyers are talking and warning travelers, and showing their concerns about these cases that are occurring more than normal. Previously, mentions had been made of these cases in the month of June, but due to the stricter handling at the borders and constant revisions at the crossing times, there has been an increase in travel or tourist visa losses for those who are accused of working in the United States.
According to authorities at the crossing points they have found used bandages in the trash cans of people suspected of being plasma "donors", in the bathrooms next to the bridges.
On Monday, after a quick inspection of the trash cans, a vulk of bandages could be seen inside one of the garbage containers outside the bathroom.
Holders of travel visas are afraid to reveal their recent plasma donations at centers that pay their contribution. Their visas are granted on condition that they do not study, live or work in the United States.
Right now, with the frequent changes that the Trump administration has brought to the border, because of this, the situation at the crossing points have seen stricter handling by the CBP officers, and have taken more drastic measures to ensure that travelers comply with all standards. Now CBP agents are constantly checking visa holders' when they are crossing, and inspecting their arms for any abrevission on the skin that may look like needle punctures. If they see that there are punctures and discover that they were selling plasma, their visa will canceled and taken away on the spot.
CBP sent a statement saying: "B1 / B2 cardholders who cross the border to sell plasma may be in danger of having a CBP officer revoke their document. The CBP officer has discretion and can handle these situations on a case-by-case basis taking into account all available data Information present at the time of entry. For more information on B1 / B2 and what is allowed, contact the United States Department of State. "
What concerns immigration lawyers is the fact that at the moment there is no guide on the legality of paid plasma donations. Because of the lack of clarity due to this situation, has many requesting that signs be published to help educate travelers about the possibility of losing their visa through the sale of plasma.
Equally alarming is the possibility that, if you lose your visa for something like this, the chances are that you will not be able to obtain a visa again, this being because, according to the government of the United States, it appears that you violated the conditions given for the use of the visa and acted fraudulently, since the tourist visa specifies its use for visits and not for work.
People are being warned to stop selling their plasma for their benefit, and thus avoid the risk of losing their visas.
It should also be understood that visas are a privilege and not a right, and that, if lost, an appeal may not be possible. That decision can become a bet for visa holders in search of a quick reward.
Related publications
Aug. 14, 2019 por Isolda Barrera
**Chicago Caribbean Carnival Parade and Festival** Date: Saturday, August 17, 2019 From 10AM to 9PM Place: Midway Plaisance Park 1130 Midway Plaisance Park Chicago, Il 60687 Chicago get ready to celebrate in this Caribbean carnival inspired event, bringing music and ...
Continue reading »