Border Patrol agents have broken the protocol and pointed to American Iranians at the northern border
Feb. 21, 2020 por Isolda Barrera
Share this on social media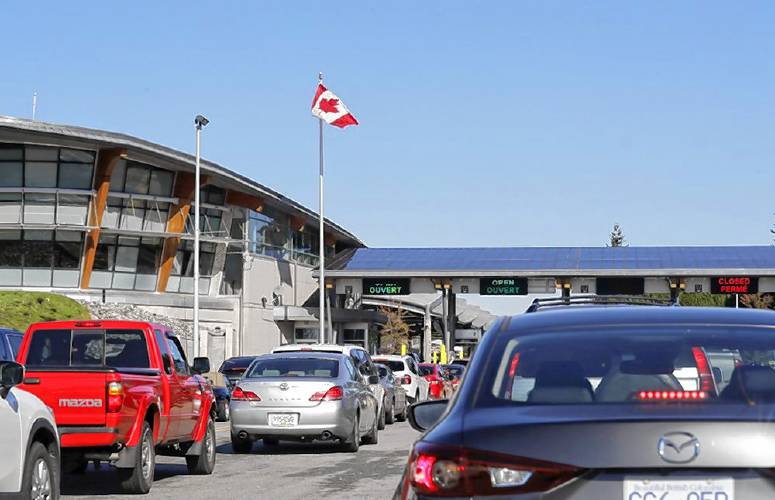 After the assassination of an Iranian high general, Qasem Soleimani, reports began last month that Iranian Americans were being detained at the Blaine crossing in Washington state. The CBP confirmed that there was an increase in waiting times, but the agency denied that they were specifically signaling people of Iranian descent to stop and interrogate.
Washington's Democratic representatives met Monday with Adele Fasano, director of field operations at CBP in Seattle, which oversees operations at 67 ports of entry from the Pacific coast to Minnesota, admitting the agency made mistakes.
Lawmakers did not provide additional details about the content of the meeting with CBP officials, but issued statements in response to the information they had received.
But if it was known that there was indeed a violation of the protocol and that a large number of Iranian Americans were inappropriately attacked.
Apparently last week, the CNN news network published an internal CBP memo that suggests that U.S. border officials working at Canadian ports of entry were directed to detain and interrogate travelers of Iranian descent, including citizens Americans
The memo mentioned that anyone born in Iran, Lebanon or the Palestinian territories between 1961 and 2001 should be examined, along with anyone who has connections with those countries and territories.
Some cases were reported where US citizens of Iranian descent were detained for hours and reported that they were asked detailed questions about their countries of birth, just as if they had any religious affiliation or military service. Others claimed that their passports and car keys had been taken by officers during the interrogation.
An unidentified CBP officer also alleged that U.S. border officials working at Canadian crossings had been instructed to detain travelers of Iranian descent by questioning them after the assassination of the Iranian general.
Although it was already announced that the directive was lifted "as soon as it reached the national news".
There are currently two ongoing investigations into the memorandum and the arrests that took place. Like there is no policy, nor a rule that allows us to attack or detain people just for their nationality.
CBP arrested up to 200 people of Iranian, Lebanese and Palestinian descent from January 4 to 5.
Lawmakers asked the border security agency to apologize to those affected and take steps to ensure that the protocol violation does not happen again.
Related publications
March 12, 2019 por Isolda Barrera
Recently for security reasons border agents in Canada have begun to seize and search smartphones as well as tablets, and any other electronic device that might carry information. Probably the first thing in your head after this type of invasion ...
Continue reading »