French citizen dies in custody of ICE
Jan. 3, 2020 por Isolda Barrera
Share this on social media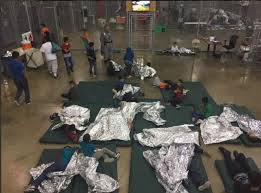 Immigration and Custom Enforcement (ICE) made a statement on Wednesday, that a detainee in their custody had passed away on Sunday while he was in their custody. No specific information the persons has been made public, but he or she was a 40-year-old native of Angola with a French citizenship.
The person had been in custody of ICE since mid-November, and was being held at the Otero County Processing Center until mid-December, when ICE transferred the person to Torrance County Detention Facility, only to be sent to the hospital later by staff.
ICE statement of the occurred is as follows: A 40-year-old native of Angola and citizen of France in the custody of U.S. Immigration and Customs Enforcement (ICE) died Sunday at the Presbyterian Hospital in Albuquerque, New Mexico. An autopsy is pending to determine the official cause of death.
There is still no information why the person was taken to the hospital and for how they had been detained or reason as to why.
The Consulate General of France in Washington was already notified of the persons passing, and they are looking to find relatives of the deceased.
Immigrant deaths in the custody of ICE have been reported since December of 2018, on record there have been five deaths of Guatemalan nationality, all who were minors.
Two more deaths of a Cuban immigrants, who died in an apparent suicided attempt, and that of and of a man from Cameroon, who died after a brain hemorrhage in ICE custody in October.
Living conditions in detention camps have been greatly criticized for the treatment that migrants receive, and the unsanitary conditions in which they are forced to live in. With complains from human rights organizations that point out, that facilities like these give little to none medical attention when needed, drinkable water is limited as is the sleeping space they are provided with. Showing that the system has failed to protect those who are seeking asylum.
Related publications
Oct. 10, 2019 por Isolda Barrera
Protesters in Montreal completely shut down the Jacques-Cartier Bridge after climbing it to the top this morning. The activists, part of Extinction Rebellion, were attempting to hang several banners. On Tuesday the protest took place and this week marks the ...
Continue reading »