Metro Vancouver could see an increase on gas prices
Sept. 18, 2019 por Isolda Barrera
Share this on social media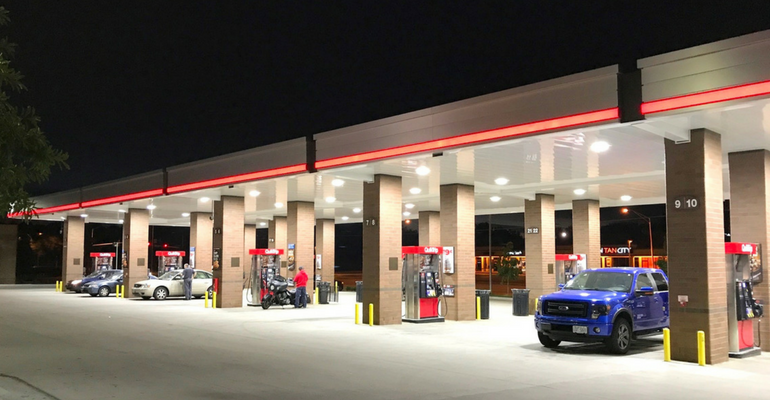 The predicted increase in gas prices was not what many were expecting. Energy analyst calculated that the price on regular liter of gas would increase up to $0.07 and up to $0.11 for diesel, all this is said to go up by Wednesday of this week.
It had been mentioned before that the predictions for the spike for gas prices would only be around two to five cents on the liter. But estimates were not as expected.
What has driven up the prices of gas, is what happened in Saudi Arabia, the attack is forcing half of their oil production offline, and this has caused the markets to react this way. The price on gas has gone over $8.00 per barrel for the West Texas Intermediate on Monday, and almost $8.50 for Brent Crude.
Until the situation in Saudi Arabia get back on track, or the potential of an escalations of the U.S. military action proposed by the president of the United States goes away, and since the situation is not really that stable and for the future it is more likely for thing to go bad than better any time soon. Until things get back on their feet it gives more of a reason for gas prices to go up as they have done in past days.
They are warning that it is most likely that prices at gas stations on Wednesday morning could be around $1.579 per liter than what was on Tuesday which was at $1.509 per liter.
They advise that you save yourself seven cents a liter or five or six bucks per fill-up and take advantage of it while you can.
This is not a situation where refinery capacity is an issue for Lower Mainland gas prices.
The issue here is the oil and not the refineries. The number of refineries is not the issue, because there wouldn't be enough material to be processed. As of the moment Canada sells their barrel at $63 when it could be taking advantage and selling at $50 barrel if they had pipelines.
At the moment, the world needs more oil. There is plenty of gasoline, but it doesn't mean it will be forever, we could run short if we don't get enough oil into the markets. When you lose five per cent of the global total produced, which is exactly what has happened with Saudi Arabia, we could be looking at a severe shortage on the oil side which causes diesel, gasoline, jet fuel and economically to rise dramatically.
It's a situation that has shocked many but it is very real, and it is causing a real concern in that specific part of the world that produces a lot of the oil that is used. We can only wait and see how this will keep affecting the price on gas. For the moment do expect an increase in the next couple of days and take advantage of low prices before they spike.
Related publications
Aug. 14, 2019 por Isolda Barrera
**Chicago Caribbean Carnival Parade and Festival** Date: Saturday, August 17, 2019 From 10AM to 9PM Place: Midway Plaisance Park 1130 Midway Plaisance Park Chicago, Il 60687 Chicago get ready to celebrate in this Caribbean carnival inspired event, bringing music and ...
Continue reading »