A Cuban who entered Canada illegally through a tunnel could be deported
Nov. 15, 2019 por Isolda Barrera
Share this on social media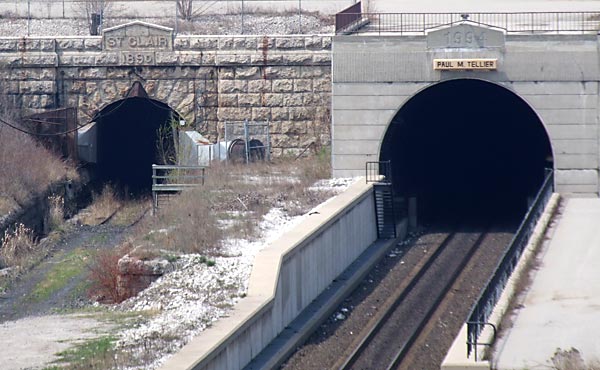 A Cuban who entered Canada illegally through a tunnel has been in legal limbo for two years that could end his deportation to the Island.
Miguel Padrón, 59, risked his life to reach the northern country by crossing the St. Clair tunnel, from the border of Port Huron, in the US state of Michigan, to Sarnia, a city in southwestern Ontario, Canadian province.
For several hours he observed the conduit that passes under the river before embarking on his journey. He walked for more than an hour in the dark, listening to the noise of security alarms; He was affected by the gases, but managed to get out. Already on the Canadian side, he was found by border agents.
Padrón asked the authorities for a work permit, without claiming refugee status. Soon, he ran out of money. During these two years he has been living in the River City Vineyard Sanctuary.
Padron mentions that he does not receive money from the government or relatives, and does small jobs so he can get some money to eat.
Regarding his legal situation, he was informed that his permit application was still being processed in Toronto. And it remains in a limbo since there is nothing concrete.
As mentioned by the immigration consultant, he could be granted a work permit, but his residence in Canada is uncertain and he risks being deported at any time. His case is truly complicated, since Padrón was already deported in the 90s.
The Cuban, a gymnastics coach, lived in Detroit when he decided to leave. He did it because he suffered a lot of xenophobia in the United States. He mentions that there is a lot of hate there, which for 11 years he had to endure. After enduring these xenophobic treatments, the coach decided to go to the northern country and seek a different life without prejudice.
Related publications
Oct. 10, 2019 por Isolda Barrera
Protesters in Montreal completely shut down the Jacques-Cartier Bridge after climbing it to the top this morning. The activists, part of Extinction Rebellion, were attempting to hang several banners. On Tuesday the protest took place and this week marks the ...
Continue reading »